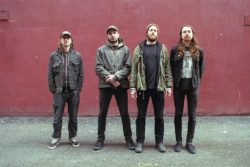 Revolver Magazine is now streaming Beacon Of Faith, the new album from Vancouver's BAPTISTS, as the album surges towards its official release this Friday through Southern Lord.
The Beacon Of Faith album stream is paired with an Read more…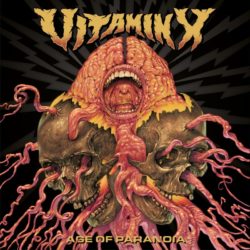 Age Of Paranoia, the new album by Dutch hardcore punk kingpins VITAMIN X, is out today via Southern Lord.
Recorded by Igor Wouters at ARC Studios in Amsterdam, and including special guest guitar solos by J. Mascis (Dinosaur Jr., Witch), Read more…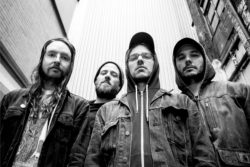 "Beacon Of Faith," the title track to the impending third LP by Vancouver, British Columbia-based metallic hardcore punk outfit, BAPTISTS, is now available on all digital platforms ahead of the album's release through Southern Lord later this month.
Beacon Of Faith
was recorded at Godcity in
Read more…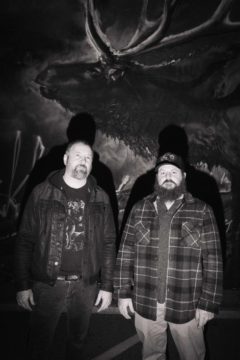 Salt Lake City duo
EAGLE TWIN
presents their anxiously-awaited third LP,
The Thundering Heard (Songs Of Hoof And Horn), out this week through Southern Lord. The full album can now be heard ahead of the record's release through Noisey, alongside an interview with both Read more…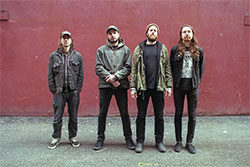 Vancouver's BAPTISTS announce their third full-length album, Beacon Of Faith, now confirmed for release through Southern Lord on May 25th. The album's brooding "Capsule" has been made available for streaming.
Beacon Of Faith broadly follows the same trajectory as the album's predecessors, Read more…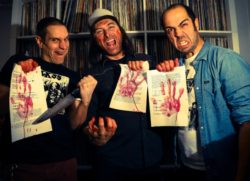 Southern Lord welcomes Amsterdam, Holland's long-running hardcore punk kings VITAMIN X to the label for the upcoming release of the band's sixth full-length recording, Age Of Paranoia.
VITAMIN X has unloaded their energetic brand of rock and thrash-soaked hardcore punk since the late 1990s. Having operated Read more…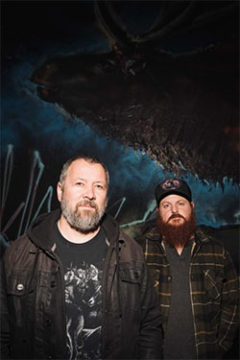 The long-awaited third LP by Salt Lake City-based avant-doom duo EAGLE TWIN, The Thundering Heard (Songs Of Hoof And Horn), will see release through Southern Lord on March 30th. Advancing its release, the record's Revolver Magazine is hosting a stream of the mammoth third track, Read more…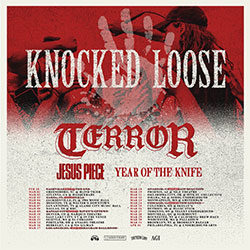 Metallic hardcore quartet JESUS PIECE will kick off their massive North American tour with Knocked Loose, Terror, and Year Of The Knife this week. The tour begins this Wednesday, February 28th in Nashville, Tennessee, then winds its way through the entire country and into Canada Read more…
Share!
The cookie settings on this website are set to "allow cookies" to give you the best browsing experience possible. If you continue to use this website without changing your cookie settings or you click "Accept" below then you are consenting to this.