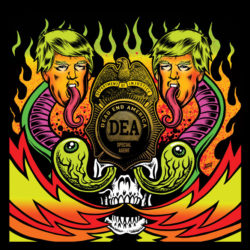 Stream DEAD END AMERICA's Crush The Machine HERE.
American hardcore/punk super collective DEAD END AMERICA – formed by the late Steve "Thee Slayer Hippy" Hanford of Poison Idea, with current and former members of Queens Of The Stone Age, EyeHateGod, The Accüsed A.D., World Of Lies, Ape Machine, and more – presents their anti-Trump debut EP, Crush The Machine, out today through Southern Lord.
The four tracks on D.E.A.'s Crush The Machine see primary writers drummer/vocalist Steve Hanford and guitarist Tony Avila (World Of Lies, Why Won't You Die, Aborted Cop, Here's Your Warning) joined by lead guitarist Ian Watts (Ape Machine, Minmae) and bassist/vocalist Nick "Rex Everything" Oliveri (Mondo Generator, The Dwarves, ex-Kyuss, ex-Queens Of The Stone Age), with additional lyrics and vocals from Mike IX Williams (EyeHateGod, Corrections House, Arson Anthem, Outlaw Order) and Blaine Cook (The Accüsed A.D., The Fartz, Toe Tag).
Crush The Machine was recorded at House Of Tain in Milwaukee, Oregon, The Magic Closet in Stayton, Oregon, and Mondo Generator Studios in Salton Sea, California. Mike IX's vocals on "Bullet for 45 (Straight From A .45)" were recorded by Sanford Parker at Hypercube in Chicago, Illinois, and Blaine Cook's vocals on "Searching For A Reason" were recorded at RGP in Portland, Oregon. The tracks were mixed by Mr. Ian Watts at The Magic Closet and mastered by Nick Townsend at Townsend Mastering, and the EP completed with cover art by Dirty Donny and layout by Emma Maatman.
Tony Avila states, "Steve was very special to all of us, whether it be his skills on the drum set, producing, or just hanging out with the guy, you couldn't go wrong. It was always a good time. We are all going to miss him very much. Thankfully, we were able to get this going before he passed, and I can't think of a better tribute to him than this. Beyond stoked to be able to work with him and the rest of the guys on this record. I think Steve would be happy and that's the most important part. Cheers."
Unload DEAD END AMERICA's entire Crush The Machine EP RIGHT HERE.
Crush The Machine is out now digitally, with the 7″ vinyl to follow. Find physical preorder options at the label webshop HERE and the digital at all DSP's including Bandcamp HERE, iTunes HERE, Spotify HERE, and Apple Music HERE.
"A perfectly appropriate title for this 7-inch EP of jack-hammering, old-school style hardcore tunes released by Southern Lord, written and played by a rogues gallery of real deal music lifers as a condemnation of the criminal Trump administration and republican party, in the same spirit of those by-gone days when Ronald Reagan or George Bush was the crooked, self-serving president of the crumbling United States empire. Never before has there been a more obvious target, as Donald Trump and his mafia family cabinet rape the country while Rome burns. D.E.A. is Tony Avila, Ian Watts, Nick Oliveri, Mike IX, Blaine Cook, and the legendary and beloved, late producer and drummer of Poison Idea, Steve 'Thee Slayer Hippy' Hanford. Dying shortly before the completion of this record, it stands as a final testament to his genius, one last hot-wired blast of his epic musical brilliance." – Mark Lanegan, August 2020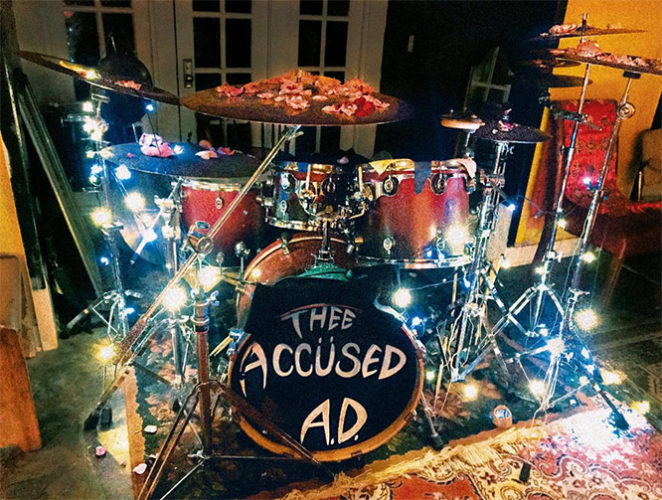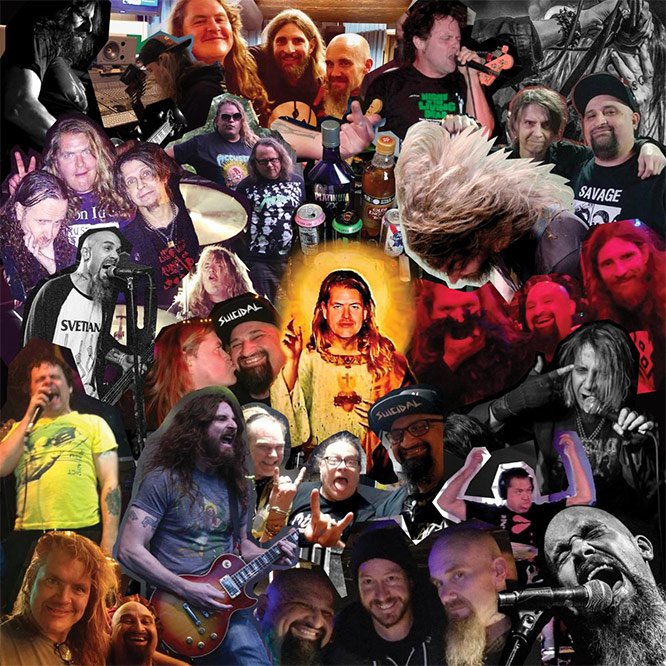 Review copies of DEAD END AMERICA's Crush The Machine are available. For interviews and coverage of the band in The Americas contact dave@earsplitcompound.com and in Europe contact lauren@rarelyunable.com.
https://www.deadendamerica.com
http://southernlord.bandcamp.com
http://twitter.com/twatterlord
https://en-gb.facebook.com/SouthernLordRecordingsEurope