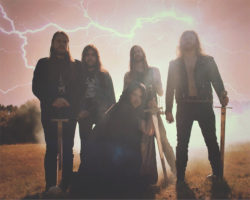 See HIGH COMMAND's "Merciless Steel" HERE.
Worcester, Massachusetts-based HIGH COMMAND has just issued an official video for "Merciless Steel," one of the most searing tracks from the band's Southern Lord-released debut LP, Beyond The Wall Of Desolation.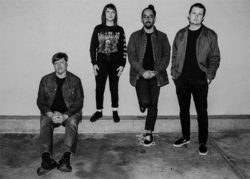 Stream ENTRY's "Your Best Interest" HERE.
Los Angeles, California-based hardcore punk band ENTRY will release their debut full-length, Detriment, through Southern Lord Recordings on July 17th. The lead single "Your Best Interest" is now playing Read more…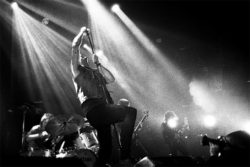 Stream OKKULTOKRATI's La Ilden Lyse HERE.
As Norwegian black metal/punk cult OKKULTOKRATI prepares to release their ominous new La Ilden Lyse full-length through Southern Lord this Friday, BrooklynVegan is now hosting an advance stream of the entire record.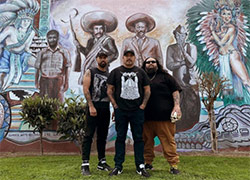 Stream XIBALBA's "Años En Infierno" HERE.
Pomona, California-based metallic hardcore powerhouse XIBALBA prepares for their anxiously anticipated fourth LP, Años En Infierno. As the album nears its release through Southern Lord Recordings late this month, the title track to Read more…
The cookie settings on this website are set to "allow cookies" to give you the best browsing experience possible. If you continue to use this website without changing your cookie settings or you click "Accept" below then you are consenting to this.