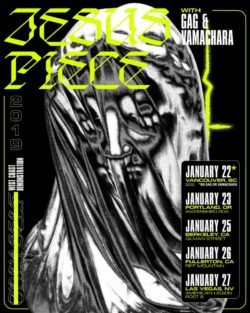 As their first tour through Japan wraps up this week, Philadelphia-based metallic hardcore outfit JESUS PIECE announces a run of late-January West Coast North American dates in support their vicious debut LP, Only Self, which saw release through Southern Lord in August.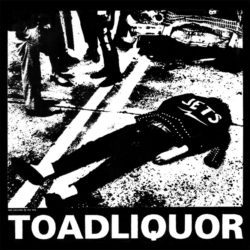 Southern Lord Recordings presents Cease & Decease, a double-LP discography by oppressive sludge juggernaut, TOADLIQUOR, released as part of Southern Lord's 20th Anniversary series. The unreleased newly-recorded song included on the record, "(Closing Sections Of) Inter-Stellar Space," is now streaming at Cvlt Nation.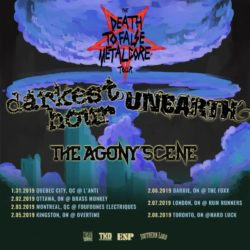 Following their Northeast US Coast headlining mini-tour as well as their set at The Power Of The Riff in Los Angeles, Washington, DC-based DARKEST HOUR announces new tour through Canada for early 2019. The Canadian leg of the Death To False Metalcore Tour Read more…
The cookie settings on this website are set to "allow cookies" to give you the best browsing experience possible. If you continue to use this website without changing your cookie settings or you click "Accept" below then you are consenting to this.