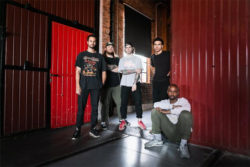 Stream JESUS PIECE's Ashe Kilbourne remix of "Punish" HERE.
Philadelphia-based metallic hardcore quintet JESUS PIECE presents a remix of "Punish" today, as re-envisioned by Ashe Kilbourne. The crushing remix strikes on the eve of the band's anxiously anticipated Halloween livestream with Code Orange and more. 
JESUS PIECE released their monolithic debut LP, Only Self, through Southern Lord in 2018, the album recorded at Bricktop Recording Studio in Chicago with Andy Nelson (Weekend Nachos, Like Rats, Dead In The Dirt), mastered by Brad Boatright at Audiosiege (Integrity, Nails, Xibalba), and completed with artwork by Dom Pabon. The album received a wealth of critical acclaim from fans and media outlets alike, including being crowned the #1 hardcore album of 2018 by Stereogum.
Following its release, JESUS PIECE supported Only Self live through much of 2019 and early 2020, including tours with Darkest Hour, Comeback Kid, Burn, Knocked Loose, Terror, Vein, Year Of The Knife, Gag, Vamachara, and many others across North America, Europe, and Japan.
With touring at a standstill, JESUS PIECE continues crafting new material for release over the months ahead, and this week, they band's first remix has been issued. The revamped version of "Punish" – found on the acclaimed Only Self LP – sees the song's vicious breakdowns reworked by EDM artist Ashe Kilbourne.
"JESUS PIECE is always about bridging the gaps of all extreme music facets," the band writes. "A lot that inspires our song writing rarely comes from other contemporary hardcore bands. We as a band are all over the spectrum as far as our music inspirations go. Lu has been a fan of gabber/hardcore techno since he was kid and we all respect and love electronic music, so it only makes sense for us to collab like this. Kilbourne is not only our friend, but one of the only real gabber techno producers coming out of the USA. We trusted her vision with maintaining the energy and rawness of our song. She destroyed it and created a new level of pain."
Kilbourne offers, "I tried to carry what I love about JESUS PIECE into an electronics setting: punishing, relentless, percussion-driven music that pushes you to the edge. To me, metal and hardcore and gabber and speedcore exist on the same spectrum of extreme music, and the fact JP fucks with speedcore makes me stan even harder."
Stream Ashe Kilbourne's remix of JESUS PIECE's "Punish" at THIS LOCATION.
Find the "Punish" remix at Bandcamp HERE, Spotify HERE, and iTunes HERE.
Tomorrow, JESUS PIECE will support their friends in Code Orange for a special concert event. The Halloween livestream environmental experience will kick off at 4pm EST, with additional opening support from Year Of The Knife and Machine Girl.
Tune in and find tickets and VIP packages RIGHT HERE.
Watch for updates on JESUS PIECE to post over the months ahead as they continue to forge new material and other plans.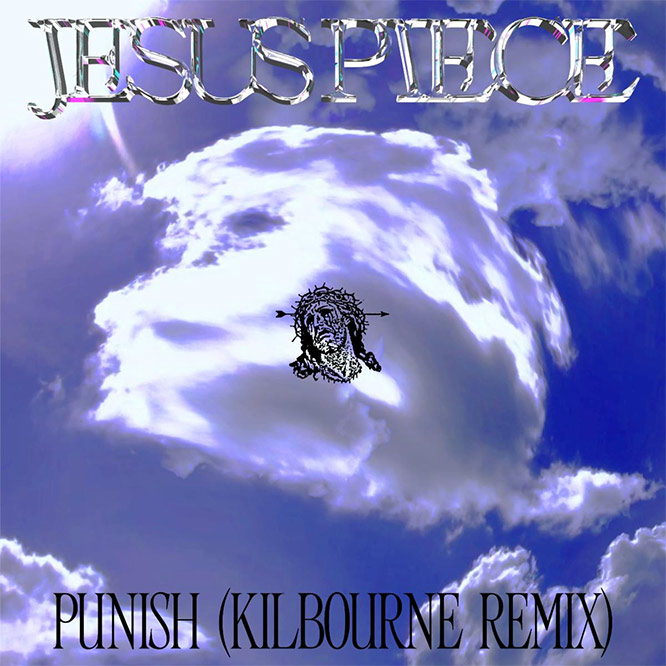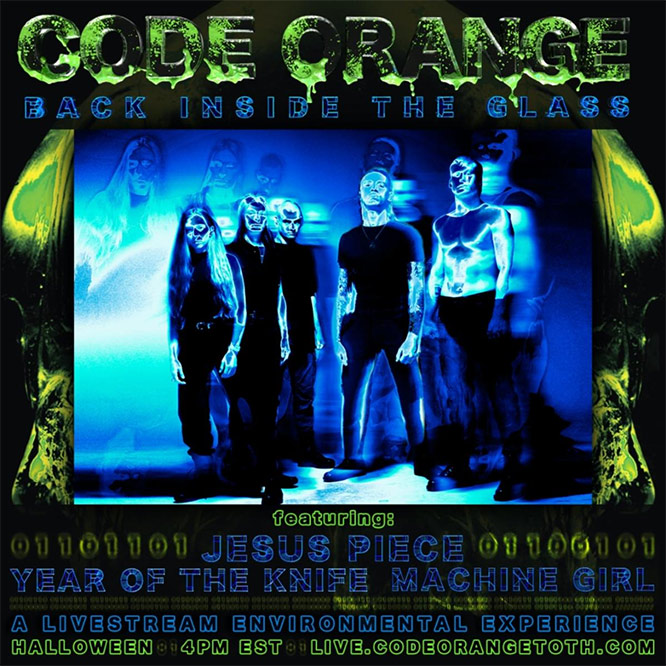 For coverage of JESUS PIECE in The Americas contact dave@earsplitcompound.com and internationally contact lauren@rarelyunable.com.
https://twitter.com/jesuspiecehc
https://www.instagram.com/jesuspiecehc
https://jesuspiecehc.bandcamp.com
https://southernlord.bandcamp.com
https://twitter.com/twatterlord
https://www.facebook.com/SLadmin