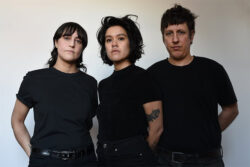 Incoming on CD + digital formats April 23rd, with vinyl release to follow on July 9th, from Southern Lord. Watch the music video for VITAL's first single "Half Breed" now.  
Minimalism and instinct, structure/freedom and meticulous timing form the cornerstones of BIG | BRAVE's precise, rhythmical sound.  On their new album VITAL (available on CD/digital formats April 23rd and vinyl on July 9th via Southern Lord), the recording features the core trio Robin Wattie, Mathieu Ball and Tasy Hudson, for their most collaborative record they've made so far. The band comments, "having cut our teeth in very different musical backgrounds respectively, our intuitions vary, which has an interesting effect on our individual approaches and ears."  Lyrically, VITAL explores the weight of race and gender, endurance and navigating other people's behaviors, observation and protest. The band further commented "this album involves what it means navigating the outside world in a racialized body and what it does to the psyche as a whole while exploring individual worth within this reality."
Our first glimpse of the album arrives today in the form of a video for the track "Half Breed", consisting of a single shot of a single performative action that can be read as the representation of the damage an external force can have on someone or something without ever having to bear any responsibility and consequence.  BIG | BRAVE adds, "The action of shoveling dirt onto the person, also acts a way to discredit, shame and discriminate the individual. With the victim (on screen), being painfully covered with dirt by the perpetrator (off screen), all we have to witness is the damage done and left behind. We are aware of what is happening, what has happened, but the source is kept anonymous and can easily be missed and overlooked."
Watch (+ share) BIG | BRAVE's music video for "Half Breed" on YouTube
(Also available on Bandcamp, Apple Music, Spotify.)
On VITAL, BIG | BRAVE once again made the trek down to Rhode Island to record with Seth Manchester at Machines with Magnets. They remark "we fully trust his instinct as an engineer and his creative output, getting to experiment with textures, concepts, layers, and with pretty much every single recorded sound,  the process of making records with Seth is an absolute journey in sonic exploration".
VITAL, track list:
1. ABATING THE INCARNATION OF MATTER 
2. HALF BREED
3. WITED. STILL AND ALL… 
4. OF THIS ILK 
5. VITAL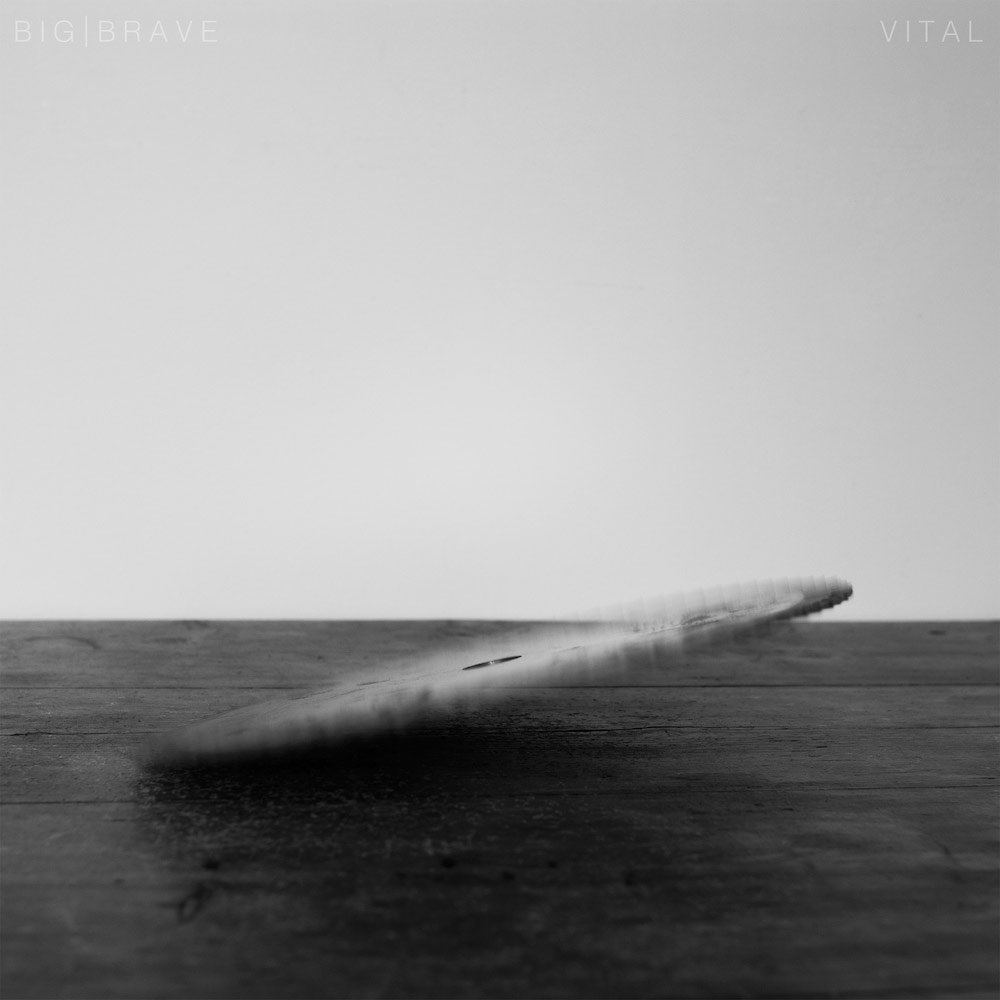 BIG | BRAVE – BIOGRAPHY:  
With the initial seeds planted in 2012, with no other goal than simply experimenting with the instruments in their possession, Robin Wattie and Mathieu Ball started writing subtle ambient/minimalistic folk songs together. When long time friend Louis Alexandre Beauregard joined on drums, the goal still remained to play as tranquil as possible. After an incident where Wattie's acoustic guitar broke, and having borrowed a friend's electric as a replacement, larger amps that Ball had in storage from previous bands started to get incorporated to the outfit.  Now with amplitude as a compositional tool, BIG | BRAVE never lost interest in the power of minimalism and fragility. It became clear that loud volume would become just as effective as the lowest possible ones and the juxtaposition of both would become something BIG | BRAVE still uses as their main M.O. to this day.
After self-releasing Feral Verdure in 2014, the band had the opportunity to open for Thee Silver Mt Zion in Montreal QC. After which, Efrim Manuel Menuck found something meaningful in the members and the band and invited them to open on future shows with Mt Zion and with Godspeed! You Black Emperor.
In 2015, the band entered the studio with Menuck and recorded Au De La. With no home for the record, they decided to take a chance in writing to Southern Lord. As luck would have it, Greg Anderson happened upon their email among hundreds and responded. Since then, the band has had a home with Southern Lord Records. (Along with Au De La, Southern Lord has released Ardor in 2017, A Gaze Among Them in 2019 and VITAL in 2021).
After Beauregard's departure in 2018, the band traveled down to Rhode Island with Loel Campbell on drums to make a first record with Seth Manchester at Machines with Magnets. After the album's release, with Campbell unable to tour, Tasy Hudson joined the ranks and the band spent most of the year touring their 2019 album A Gaze Among Them.
In 2020, the core trio of Ball, Wattie and Hudson once again made the trek down to Machines with Magnets to record their fifth LP VITAL.
Since their inception, the band has had many honours and privileges of touring a number of times in North America and Europe with bands such as Sunn O))), MY DISCO, The Body, Thou, Primitive Man and Thee Silver Mt Zion.