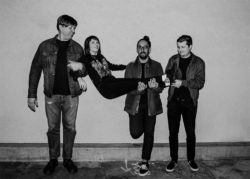 Stream ENTRY's Detriment HERE.
Los Angeles hardcore punk quartet ENTRY's debut album, Detriment, sees release through Southern Lord this Friday, and BrooklynVegan is now hosting the entire album for advance streaming.
Compact and ferocious, Detriment is a diverse album and a breath of fresh air in the genre. The debut showcases ENTRY's appreciation for different aspects of punk and hardcore, and their imaginative songwriting that is condensed into nine succinct musical statements of intent. As a collective, ENTRYfirmly believes in the power of punk and the uniting nature of music, and with Detriment, they reflect themselves and their community with integrity and authenticity.
The band offers, "We're extremely proud to share with you our debut LP, Detriment. Each track represents a detriment to ourselves and our society. Learning to deal with the past while also coping with the horrendous political climate constantly surrounding us. Thanks to the team at Southern Lord for helping realize our vision."
BrooklynVegan writes, "The band cite such influences as Discharge, Minor Threat, Converge, Tragedy, The Cramps, and The Exploited, and you can definitely hear that kind of stuff coming through in their dark, heavy, whiplash-inducing hardcore. Just about every song is a D-beating ripper, until album closer 'Demons,' which is about twice as long as every other song on this LP and finds ENTRY diving into murky sludge. It's the perfect vessel for the rage and despair that vocalist Sara G delivers with pure venom."
Stream ENTRY's Detriment early only through BrooklynVegan at THIS LOCATION.
Detriment was recorded in Los Angeles by ENTRY's Sean Sakamoto and Christopher Dwyer, mixed by Christopher Dwyer, and mastered by Will Killingsworth at Dead Air Studios. The album is completed with photography by Katie Krulock and layout by Emma Maatman.Southern Lord will release Detriment on vinyl and digital formats this Friday, July 17th through Bandcamp HERE, the label's US webshop HERE, and the Euro webshop HERE. 
ENTRY started as a project between Sara G and Clayton Stevens inspired by the likes of Discharge, Minor Threat, Converge, Tragedy, The Cramps, and The Exploited. The punk community at large is as inspiring as it has ever been to them. Bassist Sean Sakamoto plays in the indie pop band Sheer and is a recording engineer in Los Angeles, where drummer Chris Dwyer is also a recording engineer. Sara's musical origins come from punk bands in Pennsylvania, and Clayton also continues to play guitar in Touché Amoré on Epitaph Records. The band has played the Olympia Hardcore Festival, and Ceremony's Homesick Festival in Los Angeles, and has opened for bands like Career Suicide, Krimewatch, Sunn O))), Dangers, Despise You, Sect, and Show Me The Body.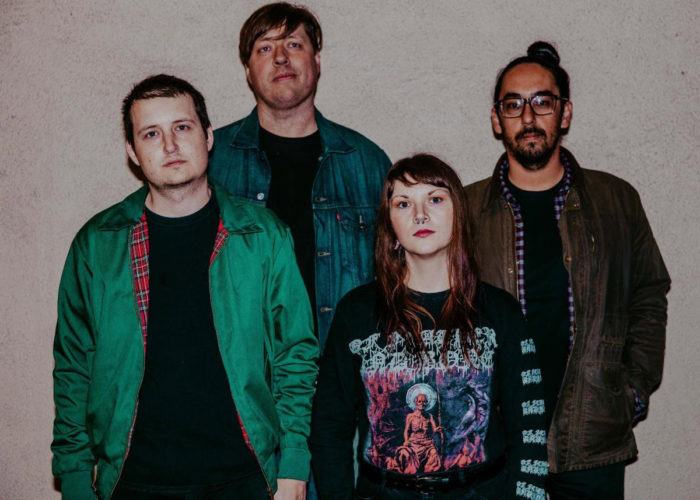 For review copies of Detriment and interviews with ENTRY in The Americas contact dave@earsplitcompound.com and in Europe contact lauren@rarelyunable.com.
https://www.facebook.com/Entryband
https://www.instagram.com/entryband
https://entry.bandcamp.com
https://www.southernlordeurope.com
https://southernlord.bandcamp.com
http://twitter.com/twatterlord
https://www.facebook.com/SLadmin
https://www.instagram.com/southernlordrecords