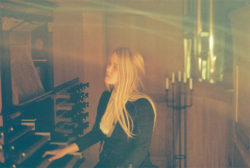 Watch ANNA VON HAUSSWOLFF's "Sacro Bosco" video HERE.
"Sacro Bosco" is the starting point for ANNA VON HAUSSWOLFF's new album All Thoughts Fly, incoming on Southern Lord on September 25th. Here, in solo instrumental mode, the entire record consists of just one instrument, the pipe organ, and represents absolute liberation of the imagination. All Thoughts Fly radiates a melancholic beauty and is distinguished by fluid transitions of contrasting elements; calmness and drama, harmony and dissonance, much like the place that inspires the music.
Sacro Bosco ("Sacred Grove") is a garden, based in Bomarzo in the center of Italy, containing grotesque mythological sculptures and buildings overgrown with vegetation, situated in a wooded valley beneath the castle of Orsini. Created during the 16th Century, Sacro Bosco was commissioned by Pier Francesco Orsini, some say to try and cope with his grief following the death of his wife Guilia Farnese, others speculate the purpose was to create art.
ANNA VON HAUSSWOLFF explains, "There's a sadness and wilderness that inspired me to write this album, also a timelessness. I believe that this park has survived not only due to its beauty but also because of the iconography, it has been liberated from predictable ideas and ideals. The people who built this park truly set their minds and imagination free. All thoughts fly is a homage to this creation, and an effort to articulate the atmosphere and the feelings that this place evokes inside of me. It's a very personal interpretation of a place that I lack the words to describe. I'd like to believe Orsini built this monumental park out of grief for his dead wife, and in my 'Sacro Bosco' I used this story as a core for my own inspiration: love as a foundation for creation."
The accompanying video for the first single "Sacro Bosco" is, just like the music, an interpretation of the park with an imaginary twist. The stunning video was directed by Gustaf and Ludvig Holtenäs.
Anna summarizes, "Sacro Bosco in Bomarzo is a creation carved out from one man's head. A frozen thought lasting throughout time and touching people across generations. All thoughts fly, Ogni Pensiero Vola, is about this: the importance of sharing for surviving, creating space and evolving. Once you've shared your words, they are not only yours anymore." 
See ANNA VON HAUSSWOLFF's "Sacro Bosco" official video at THIS LOCATION.
The song is also available to listen via Spotify, Bandcamp, and iTunes.
ANNA VON HAUSSWOLFF's All Thoughts Fly ultimately embodies the exploration of any and all possibilities, and the audience is invited to listen, liberate the mind and let it wander.
Southern Lord will release All Thoughts Fly on LP and digital formats on September 25th. Digital preorders are now available at Bandcamp HERE.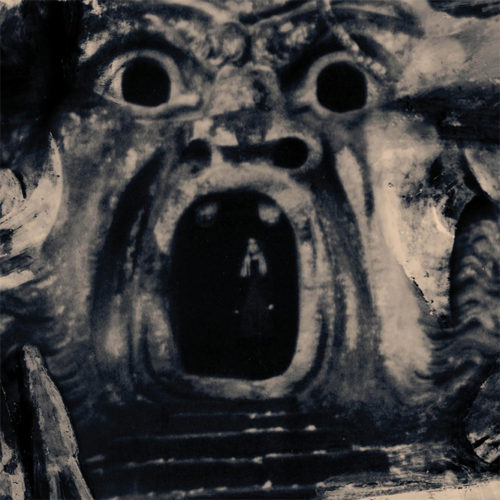 All Thoughts Fly Track Listing:
1. Theatre Of Nature
2. Dolore Di Orsini
3. Sacro Bosco
4. Persefone
5. Entering
6. All Thoughts Fly
7. Outside The Gate (For Bruna)
The organ on All Thoughts Fly is situated in Gothenburg and is a Swedish replica of the Arp Schnitger organ in Germany. It is the largest organ tuned in Quarter-comma Meantone temperament in the world. With its four manuals, one pedal and fifty-four stops, it was built as part of a ten-year research project reconstructing 17th Century North German organ building craft. The tuning temperament is an important detail to note here, as it deeply affects the sound and tuning, and thus radically changed the process of creating this album. Anna speaks of a pleasant surprise during recording, the organ's ability to create beautiful "pitching" notes through its stops and air supply system. VON HAUSSWOLFFremarks, "We took advantage of this so most of the pitching sounds and notes that you hear on the album comes from the mechanics of this organ, effects made entirely acoustically." The organ was recorded with two room mics for atmosphere and two pairs of close mics placed inside the organ to capture nuances and detail for further organ sound processing by Filip Leyman in his studio.
All Thoughts Fly was recorded in seven days in January 2020, the songs were written in 2019 and 2020. With organ sound design by Filip Leyman and ANNA VON HAUSSWOLFF, who also produced and mixed the album, All Thoughts Fly was recorded in Örgryte New Church, in Gothenburg January 2020, performed on their Quarter-comma Meantone tempered North German Baroque organ. The record was recorded with mobile equipment from Svenska Grammofonstudion and mastered by Hans Olsson at Svenska Grammofonstudion. The album is completed with cover and inner sleeve photography by Gianluca Grasselli, and layout and design by Tina Damgaard.
ANNA VON HAUSSWOLFF is a musician and composer exploring the myriad of possibilities and the potential for new expressions on the pipe organ. Anna has performed on pipe organs all over the world, as part of this ongoing quest of discovery. Her polyrhythmic sound is ever-changing and full of contrasts, often distinguished by fluid transitions of calmness and drama, harmony and dissonance, with various overlapping elements. Her imaginative approach is open-minded to sonic possibilities and different perceptions, drawing inspiration from wherever it may appear.
The artists has written and released four full-length albums: Singing From The Grave (2010), Ceremony(2012), The Miraculous (2015), and Dead Magic (2018), often recording with a cast of other musicians. Her forthcoming release, All Thoughts Fly sees her in solo instrumental mode.
ANNA VON HAUSSWOLFF has recently toured the UK with Sunn O))), and was a guest performer on their live session for Mary Anne Hobbs airing on BBC 6 Music, and has supported Nick Cave & The Bad Seeds, Swans, Efterklang, and Refused, to name a few. Anna was invited by Nils Frahm to perform his curated event Possibly Colliding at the Barbican, London and by David Byrne to perform at his curated Meltdown festival at Southbank centre, London. Other key live appearances include performances at Primavera festival, Roadburn, Roskilde festival, Aural Festival in Mexico City, End Of The Road, Green Man Festival, Way Out West, MONA FOMA Australia, and more. 
As a spirited collaborator, ANNA VON HAUSSWOLFF has worked with Swans (guesting on their album Leaving Meaning), Yann Tiersen (guesting on his album All), and Wolves In The Throne Room (guesting on Thrice Woven). She notably performed at the Nobel Prize Dinner (2018) with material written in collaboration Swedish composer Mikael Karlsson. In the same year, Anna performed as a solo vocalist in Alexander Ekman's ballet "Midsummer Night's Dream" with music written by Mikael Karlsson. Anna has written theatre music for "Gösta Berlings Saga" a play by Rikard Lekander (2017).
A restless creative, ANNA VON HAUSSWOLFF owns and runs Pomperipossa Records, with several small and experimental releases, that often sell out quickly. Anna also plays in BADA who released their self-titled album earlier this year, and is one half of Hydras Dream, a collaboration with Matti Bye (Swedish pianist and composer for film, TV, theatre and dance) who released the album The Little Match Girl (2014). 
As an enthusiast of visual arts, ANNA VON HAUSSWOLFF has a Bachelor's Degree in Contemporary Art, studied a masters in music and contemporary art at the Royal Academy of Arts in Copenhagen, and Printmaking at Gothenburg Art School. In late 2019, Anna combined her passion for pipe organs and appreciation of visual arts when hosting her first ever large-scale solo exhibition at Galleri Backlund, Sweden. The work on display was images of imaginary pipe organs, visualized on copperplate engravings, made through various techniques.
Always embracing ambitious undertakings, ANNA VON HAUSSWOLFF is currently working on film music for a documentary produced by Swedish television, due to premiere either late 2020 or in 2021. A process which inspired her compositional approach on All Thoughts Fly.
Watch for additional audio previews, physical preorders, and more to post in the weeks ahead. Review copies of All Thoughts Fly will be made available very soon. For coverage of ANNA VON HAUSSWOLFF in North America contact dave@earsplitcompound.com and in Europe contact lauren@rarelyunable.com.
https://www.facebook.com/annavonhausswolff
https://twitter.com/avonhausswolff
https://annavonhausswolffmusic.bandcamp.com
https://www.southernlordeurope.com
https://southernlord.bandcamp.com
https://twitter.com/twatterlord
https://www.facebook.com/SLadmin