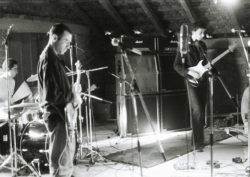 Stream CASPAR BRÖTZMANN MASSAKER's Home HERE.
Southern Lord presents the fifth and final installment in the CASPAR BRÖTZMANN MASSAKER reissue series, releasing the Home LP today. 
Originally recorded in 1994 and released in 1995, Home is characterized by MASSAKER's ultra-refined riffs of shrieking, screeching feedback, and rattling machine gun staccatos. Exuding confidence, authority and a natural rapport that the musicians clearly had with one another. Certain songs from earlier records were revisited on Home including "The Tribe" and "Massaker" from The Tribe, and "Templehof," "Hunter Song," and "Böhmen" from Black Axis. These pieces had evolved following years of rethinking, rehearsing and reshaping them on stage, as well as playing with Danny Lommen, who had replaced Frank Neumeier on drums after Black Axis. These refined versions on Home raise the level of density and tension, the ominous evocations of impending doom, booming threat, and the grim determination that's always driven MASSAKER.
The 1994 recording of Home at the Steinschlag Studio (of FM Einheit) features CASPAR BRÖTZMANN on guitar with Danny Lommen on drums and Eduardo Delgado Lopez on bass. 
Listen to CASPAR BRÖTZMANN MASSAKER's Home at Bandcamp HERE, Spotify HERE, YouTube HERE, and via all other digital providers.
Home is now available on CD, 2xLP, and digital formats through Southern Lord. Orders can be placed at the Southern Lord webshop HERE and Bandcamp HERE.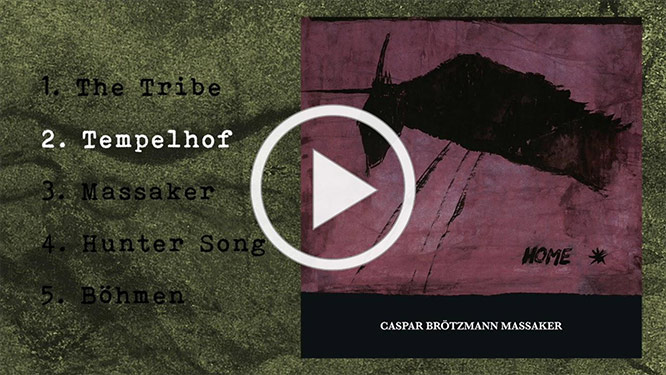 Arguably one of the most unique and innovative guitarists of the last forty years, CASPAR BRÖTZMANN and his enduring trio continues to perform live. The guitarist is exploring new solo material and will release his first solo album later this year. 
The recording for Home took place at Steinschlag, the studio of FM Einheit, famed metal-percussionist for German avant-noisniks Einstürzende Neubauten, with Bruno Gephard on production (also at the helm for Koksofen). BRÖTZMANN's connection to FM Einheit traces back to the late Eighties in Berlin, as together they had released the album Merry Christmas in 1994, and subsequently toured in the US.
Recorded in Mauren, a small town in the southern hills of Germany, FM Einheit's equipment was set up in an unused swimming pool of a detached house in while the band played in the roof of the building; an intriguing setting for the album. Home was originally released on New York-based label Thirsty Ear, which at the time was specializing in releasing renowned records by noise, avant-rock-industrialists like Swans, Jim Foetus, and Einstürzende Neubauten. The album was followed by further lineup changes, and what became MASSAKER's largest US tour supporting Helmet with the improvised lineup.
The trio went on to release and tour the final album, Mute Massaker (Rough Trade Records, 1998), after which, the artistic story of MASSAKER was over and BRÖTZMANN disbanded the trio.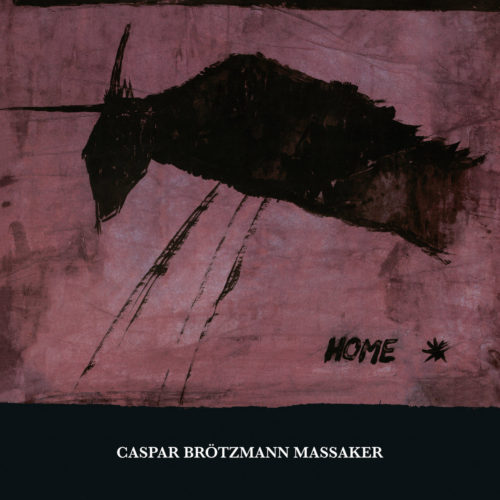 For all CASPAR BRÖTZMANN coverage in North America contact dave@earsplitcompound.com and elsewhere contact lauren@rarelyunable.com.
https://www.southernlordeurope.com
http://southernlord.bandcamp.com
https://www.facebook.com/SLadmin
http://twitter.com/twatterlord