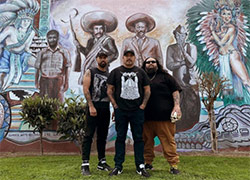 Stream XIBALBA's "En La Oscuridad" HERE.
Pomona, California's XIBALBA unload the devastating "En La Oscuridad," the first single from their anxiously anticipated fourth LP Años En Infierno, due in May through Southern Lord Recordings. With the album's release date now in the crosshairs, the new single has been issued though a premiere at Decibel Magazine.
The eight damaging new movements on XIBALBA's Años En Infierno culminate into the band's most brutalizing material to date, with more death metal energy than ever fueling the album, with their trademarks breakdown savagery fully on display in every track. The LP was produced by Arthur Rizk (Cro-Mags Power Trip, Inquisition) and completed with artwork by longtime collaborator Dan Seagrave (Dismember, Entombed, Suffocation).
XIBALBA offers of the "En La Oscuridad" single, "The song will beat the shit out of you. We chose the song because we felt it was our hardest song and one that would get stuck in your head."
Decibel writes with the premiere, "XIBALBA's name translates to place of fear, and they chose the perfect time to return to their throne atop it… The California crew is still blending death metal and hardcore, complete with smatterings of depressing doom. However, the three-year break since their last release seems to have reinvigorated the leaned-down trio on their first song back."
Hear XIBALBA's "En La Oscuridad" through Decibel Magazine at THIS LOCATION.
"En La Oscuridad" hits all digital providers tomorrow, and Años En Infierno will see release through Southern Lord on May 29th. Find digital preorders HERE and watch for physical preorders and additional audio samples to post in the weeks ahead.
For the past thirteen years, XIBALBA has been dedicated to carving a sound which combines unadulterated aggression booming out of the vocals, an ultra-heavy low-end frequency, colossal death metal riffs, brutal hardcore breakdowns, and a trademark groove now synonymous with the group. Showing no mercy and keeping their cultural message intact with their fourth full-length, Años En Infierno takes these conventions and finds a new way of expression that the band defines as, "more harsh, brutal, and creative in a metaphorical sense."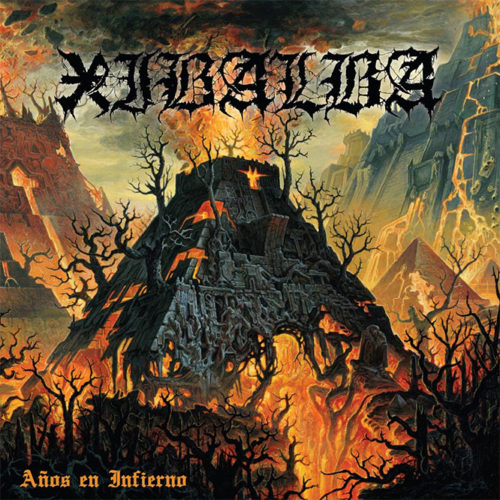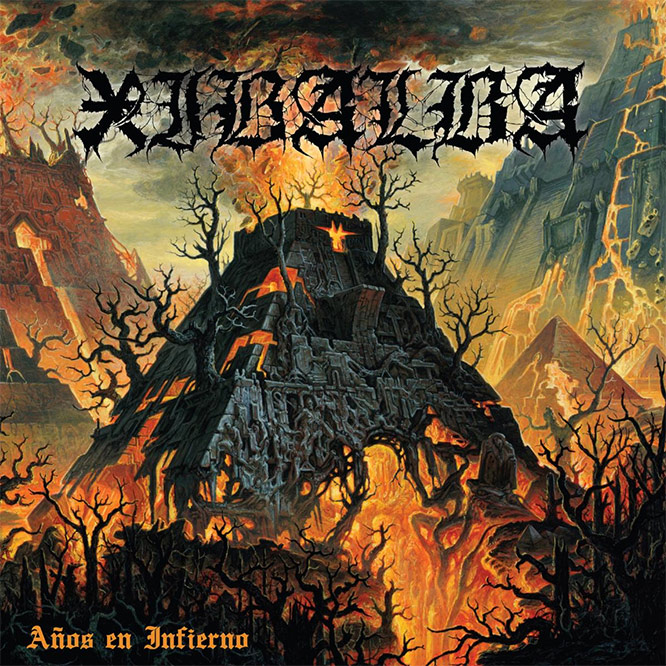 Review copies of Años En Infierno will be issued in the coming weeks. For all coverage of XIBALBA in North America contact dave@earsplitcompoud.com and internationally contact lauren@rarelyunable.com.
http://twitter.com/XibalbaCA
http://www.facebook.com/placeoffear
https://xibalbasl.bandcamp.com
http://southernlord.bandcamp.com
http://twitter.com/twatterlord
https://www.facebook.com/SLadmin
https://www.instagram.com/southernlordrecords