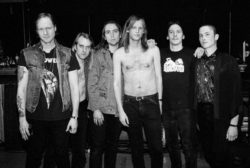 Stream OKKULTOKRATI's "Kiss Of Death" HERE.
OKKULTOKRATI is keeping their fire alive with their new album La Ilden Lyse, which translates roughly to "Keep The Fire Burning," now announced for release through Southern Lord Recordings in May. The lead single from the LP, "Kiss Of Death" is now streaming.
La Ilden Lyse is an album of pure, cold, grim, rawness. Themes of enduring life, transcending death, worshipping the moon, and triumphant, satanic darkness are all at play here, and the album sounds harder, faster, and nastier than ever.
The band offers, "OKKULTOKRATI has always been more than being a band, making music, touring and making music. "Striving to be something beyond the mundane and trivial. It's an attitude. In defiance. To everyone and everything. To not chase after trends. To seek truth in music wherever it takes you. To be an outsider and an outlaw, even though it makes you a freak. La Ilden Lyse is music for the misguided, the conspiratorial, the unappreciated and unwanted. It's black outlaw metal. It's a beacon in the dark, for desperate times." 
No more messing around. Keep it black, keep it metal, all the time.
Find digital preorders where "Kiss Of Death" is playing HERE.
Southern Lord will issue La Ilden Lyse on May 15th. Watch for physical preorder options to post in the coming weeks.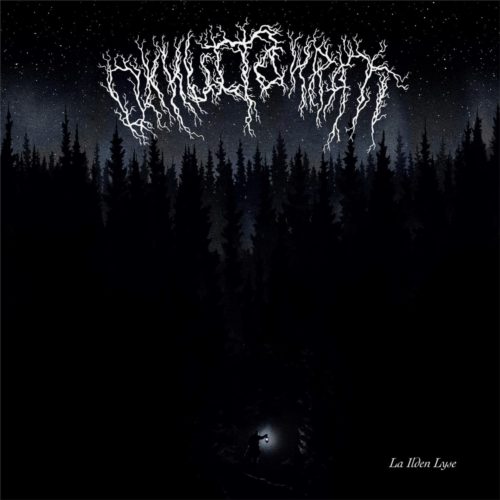 La Ilden Lyse Track Listing:
1. Thelemic Threat 
2. Grimoire Luciferian Dream 
3. Loathe Forever 
4. Freezing Vortex Death Dreamer 
5. Cold And Cruel 
6. Kiss Of Death 
7. Mother Superior 
8. Lunatics-Mondsüchtig 
9. The Dying Grass Moon
For coverage of OKKULTOKRATI in North and South America contact dave@earsplitcompound.comand internationally contact lauren@rarelyunable.com.
http://www.okkultokrati.blogspot.com
http://www.facebook.com/okkultokrati 
http://www.okkultokrati.bandcamp.com
http://southernlord.bandcamp.com 
http://twitter.com/twatterlord 
https://www.facebook.com/SLadmin 
https://www.instagram.com/southernlordrecords