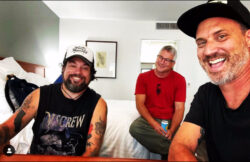 Almost 30 years since their inception, the members of Engine Kid got together in 2021 to hang out and record new music. The result of which arrived by way of the Special Olympics EP flexi-disc/digital EP, released last December on Southern Lord.


Today, the band has unveiled a music video for the EP's second single, "Patty:Tania" alongside a Q&A with Engine Kid's Greg Anderson — check that out now via NoEcho (or share the video directly from YouTube).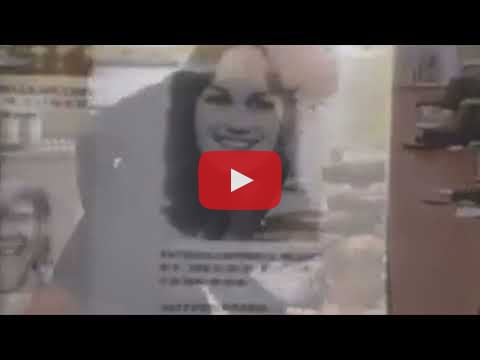 The tracks on the Special Olympics EP are re-workings of old material which were never recorded. The music represents the sonic direction that Engine Kid were heading before they disbanded. With this EP, the band commemorates the joy of playing music together for the first time in 26 years, and pick up where they left off. As Jade Devitt comments, "The musical commitment and connection that we forged in the 90's has held like a magnet, finally pulling us together after 26 years! The newly recorded songs were dusted off blueprints from our very last practice tapes from the summer of '95. Now enhanced with experience & age and new arrangements. The Kid flies again."
Earlier this year, the 90's post-hardcore collective featuring Greg Anderson (Southern Lord label owner, also in Sunn O))), Goatsnake & Thorr's Hammer) released a 6-LP box set of their career-spanning recordings on colour vinyl LP's for the first time titled Everything Left Inside (find out more about that here) Engine Kid's Brian Kraft adds, "Greg, Jade and I spent the summer and fall of 2020 gathering old photos, flyers, artwork and audio rehearsals /remixes/remasters for the Everything Left Inside box set. This remote reunion of the Kid made me realize how important Greg, Jade and Engine Kid was and is in my life. The reconnection led to recording some new material. It felt as if we were continuing right where we left off."
Engine Kid's first new material since 1995, the Special Olympics EP's cover art is a symbolic metaphor about living one's best life, and with extravagant swagger. The songs themselves continue the band's "take on the world" attitude with restless, wild energy.
Engine Kid's new EP is out now on flexi-disc and on digital format via Bandcamp.
SPECIAL OLYMPICS EP, TRACK LIST:
1. SPECIAL OLYMPICS
3. THE ABATTIOR
4. PATTY:TANIA
Engine Kid on Bandcamp | Facebook | Instagram