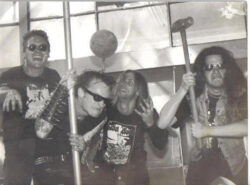 After the breakup of the cult doom/death band Thorr's Hammer in 1995, Stephen O'Malley, Greg Anderson and Jamie Sykes formed Burning Witch. The band then added G. Stuart Dahlquist and vocalist Edgy 59 to round out the lineup. Anderson left the band and moved to Los Angeles to form the band Goatsnake in 1996, and Burning Witch (without Anderson) recorded songs with Steve Albini which would become the Towers EP (after the sessions for these songs, Sykes left the band and was replaced by B.R.A.D.). Originally released as a demo tape then released by Slap-A-Ham on vinyl in 1998 (and eventually on CD version including Rift Canyon Dreams a comp. titled Crippled Lucifer in 1998) and on 12″ LP in the Box Set in 2011), Towers had long since been out of print.
The sessions that followed the Tower Albini recordings resulted in the Rift Canyon Dreams EP, which would prove to be the final recordings by Burning Witch as they broke up soon after the disc was completed. Originally released by Merciless Records on LP in 1998, Southern Lord released the CD version (Crippled Lucifer comp.) in 1998 and a 12" LP version in the Box Set circa 2011, also leaving listeners and collectors longing for physical variants ever since.
Finally, Southern Lord brings these two milestone albums to vinyl formats once again. Towers has been remastered from the 1/2″ master tape (lost until this version) by Mell Dettmer and will be available on black, opaque red and opaque gold vinyl. Rift Canyon Dreams will be available on black, cloudy clear and opaque evergreen vinyl.
Stream / share / buy Burning Witch Towers and Rift Canyon Dreams on Bandcamp
Order Tower and Rift Canyon Dreams vinyl from the Southern Lord Europe store.
The sound, attitude and execution of Burning Witch is very slow, painful, and heavy. While the band was unabashed about their influences, they effectively used them to create something unique for the time. Ultra-lumbering, dark minimalist riffs, bombastic bass, and plodding war drums collided with vocals which alter between a nasal, melodic singing voice to a brutal, tortured demented scream/shriek. Burning Witch were truly the first band to incorporate the dark atmosphere of Black Metal with tortured doom-metal and marked the unholy birth of a genre.
Blurring the edges of consciousness voids, time manipulation, experiments in black, down-tuned drone and harrowing vocals, members of Burning Witch eventually went on to Sunn O))), Khanate, Goatsnake and ASVA. The Towers and Rift Canyon Dreams albums serve as important artifacts of the cryptic domain.
Towers cover art: Towers track listing:
Sacred Predictions
Country Doctor
Tower Place
Sea Hag
Rift Canyon Dreams, cover art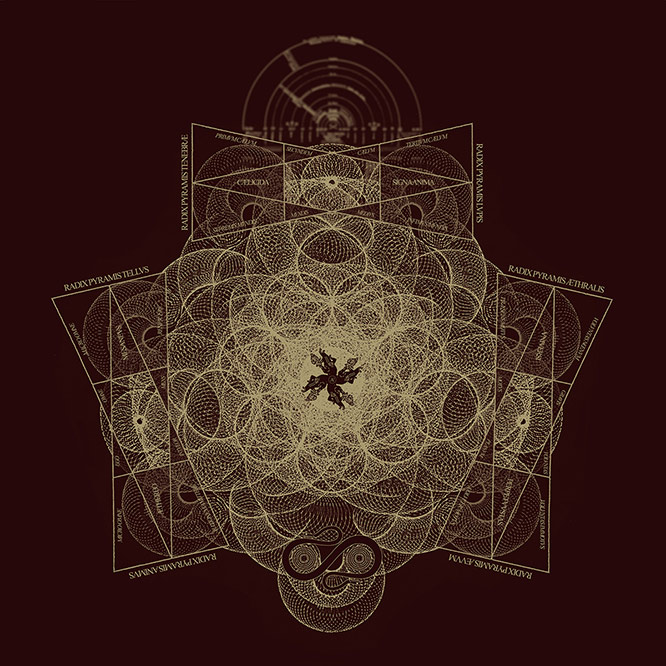 Rift Canyon Dreams track listing:
Warning Signs
Stillborn
History of Hell (Crippled Lucifer)
Communion