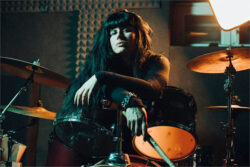 Further In Evil is the debut full length from one-woman metal band, Marthe, which is due via Southern Lord on October 20th. An atmospheric and aggressive blend of punk, Further In Evil is a shift in gears from her musical background in the anarcho-punk scene and inspired by riot grrrl, crust and d-beat. The lyrics are full of rage and the music is full of strength; it has the power of Bathory and the sadness of Tiamat, tinged with the stench of Amebix.
Marthe is, at heart, a solo bedroom project— born out of introversion and a desire to explore new horizons and landscapes alone. "Around 2012, I started feeling the need to express myself in a heavier and more atmospheric way," explains Marzia, the woman behind the Marthe project. "I coincidentally started hiking more and more… getting closer to lonely soundscapes: my life, feelings and moods started being more introspective and introverted." She continues, "Marthe suddenly became my comfort zone, my therapy, my shadow of loneliness, my book of truths, my mirror, my alter ego. Locking the door and disappearing in darkness recording music alone became something so powerful… I probably never really met myself before that."
Further In Evil was composed and demoed over the course of a year during drives or hikes and, fatefully, the first look at the album– its title track–showcases the grandeur of Marthe's surroundings. Self-filmed and edited between Italy and Iceland, the "Further In Evil" video boasts the beauty of nature contrasted by Marthe's devastating sounds.
Watch / share Marthe's Further In Evil official music video on YouTube.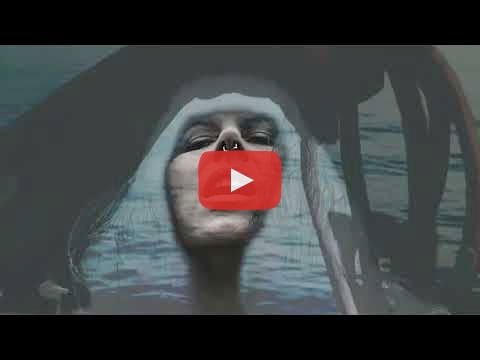 Share / stream the track on Bandcamp.
The narrative of Further In Evil is "a journey into evil. I consider it an epiphany in growing armor to make myself stronger. The title means entering the gates of darkness, becoming cold and detached so as not to suffer anymore," she comments. The source of many of the lyrics comes from a place of betrayal, and grief at losing "people who were central to me." She comments, "we are alone", but expels it as a statement of empowerment, rather than sadness – "the strength is ours." As well as being introspective, Marthe's lyrics look outwards at "contexts of injustice and suffering, when the main feeling is not having a voice." Marthe's music takes influence from other non-musical media as well – she cites the mood, atmosphere and colors of old school Italian horror movies, and continually comes back to nature as a source of inspiration.
Marthe has long been a self-sufficient and introspective voice in metal and punk, and further cements that with the release of Further In Evil on October 20th on Southern Lord. Look for more album singles and announcements to arrive soon from Marthe and Southern Lord.
Marthe, Further In Evil cover art: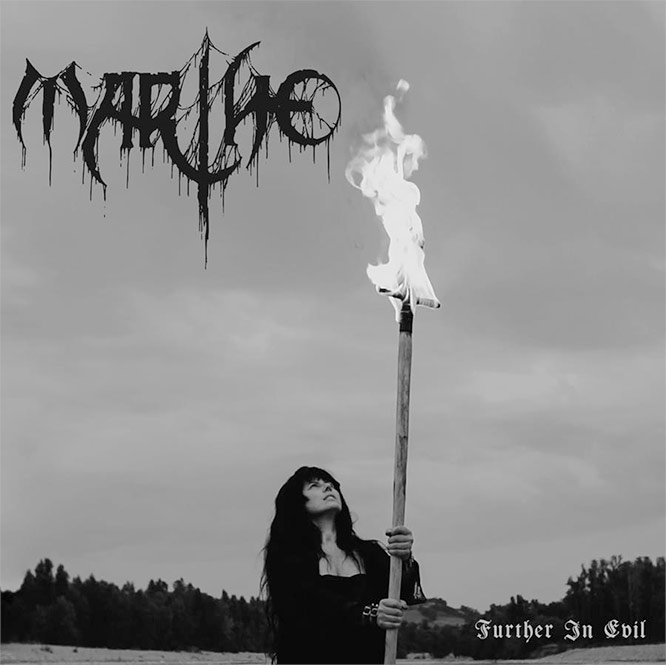 Marthe, Further In Evil track listing:
I Ride Alone
Dead to You
Victimized
To Ruined Altars
Sin In My Heart
For more on Marthe: