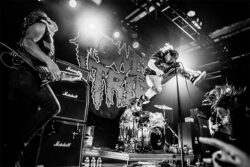 A razor-sharp recording that effectively proves how lethal Power Trip was in a live setting, Live In Seattle was recorded as the title states in Seattle at Neumos on May 28, 2018. Originally released in June of 2020, the collection will finally arrive on vinyl, CD, and digital formats on June 23rd, 2023.
The set list for Live In Seattle is a selection of classic tracks from the band's discography; Nightmare Logic and Manifest Decimation albums (the Grammy™ nominated Best Metal Performance "Executioner's Tax [Swing of the Axe]," "Conditioned to Death," "Firing Squad," and more), and even a deep cut / fan favorite, "Suffer No Fool," these eleven thrashing crossover tracks are full of the fire and venom that only Power Trip can deliver.
Watch / share the "Executioner's Tax (Swing of the Axe)" visualizer on YouTube.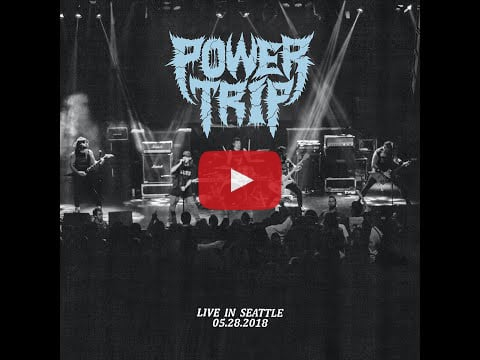 The 43-minute Live In Seattle set will be available for pre-order ahead of its June 23rd release on Southern Lord soon.
Live In Seattle, track listing:
Drown (Intro)
Divine Apprehension
Suffer No Fool
Soul Sacrifice
Executioner's Tax (Swing of the Axe)
Crucifixation
Heretic's Fork
Conditioned to Death
Firing Squad
Manifest Decimation
Crossbreaker
Live In Seattle, cover art: