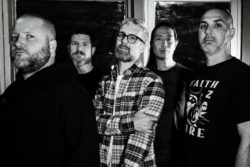 North American hardcore collective SECT – formed by longstanding scene veterans from Earth Crisis, Cursed, Catharsis, Racetraitor, Day Of Suffering, and more – has announced new West Coast tour dates for the fall months in support of their third LP, Blood Of The Beasts, which the band surprise-released through Southern Lord in recent weeks.
Following a recent run of East Coast dates, SECT will now hit the West Coast in support of the new LP. October 11th through 13th will see them doing a weekend in California with shows in San Diego, Fullerton, and Berkeley. A new wave of dates has also just been issued, as SECT will tackle the Pacific Northwest from November 8th through 10th, where they'll play in Seattle, Vancouver, and Portland. See all confirmed dates below and watch for new tour dates to post through the end of the year.
Stream SECT's Blood Of The Beasts in its entirety at Bandcamp HERE and see the video for "Like Animals" HERE.
SECT Tour Dates:
California October 2019 w/ Power Alone:
10/11/2019 Che Café – San Diego, CA
10/12/2019 Programme Skate & Sound – Fullerton, CA
10/13/2019 924 Gilman – Berkeley, CA
Pacific Northwest 2019:
11/08/2019 Fusion Café – Seattle, WA
11/09/2019 CBDB's – Vancouver, BC
11/10/2019 Watershed – Portland, OR
Comprised of hardcore acts from across the US and Canada dating back to the early 1990s, the members of SECT are life-long committed scene veterans, including vocalist Chris Colohan (Cursed, Burning Love, Left For Dead), guitarists James Chang (Catharsis, Undying) and Scott Crouse (Earth Crisis, The Path Of Resistance), bassist Steve Hart (Day Of Suffering), and drummer Andy Hurley (Racetraitor, The Damned Things). The band coalesces their influences into a gnarled, caustic, metallic alloy of pulverizing hardcore intensity. Blood Of The Beasts LP was recorded at GodCity with Kurt Ballou (Converge, Nails, All Pigs Must Die) who also performed clean guitar on the song "Skies Wide Shut." The infamous Dre Black also provides guest vocals on the song "Cirrhosis Of Youth."
With the release of Blood Of The Beasts, vocalist Chris Colohan calls the album, "ten reflections on the myth of progress, the new old tribalism, the single face of all subjugations, the broken promise of automation, love, loss and obsolescence, set against the dying light of a better tomorrow."
Blood Of The Beasts is out now on CD, LP, and all digital platforms through Southern Lord. Find options at the US label webshop HERE, European webshop HERE, and Bandcamp HERE.
For review copies of Blood Of The Beasts and all coverage/interviews with SECT in North America contact dave@earsplitcompound.com and internationally contact lauren@rarelyunable.com.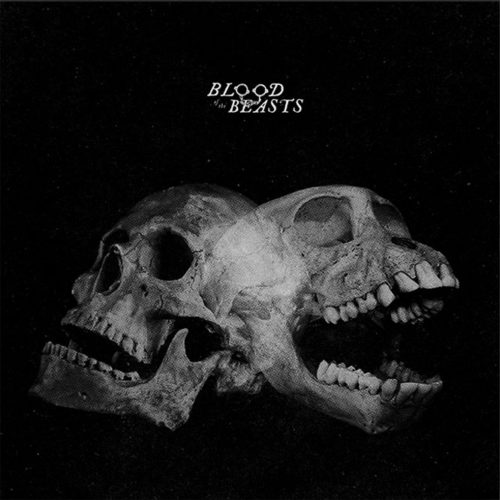 https://www.facebook.com/SectXVX
http://sectxvx.bandcamp.com
http://www.southernlord.com
http://www.facebook.com/SLadmin
http://twitter.com/twatterlord
https://southernlord.bandcamp.com